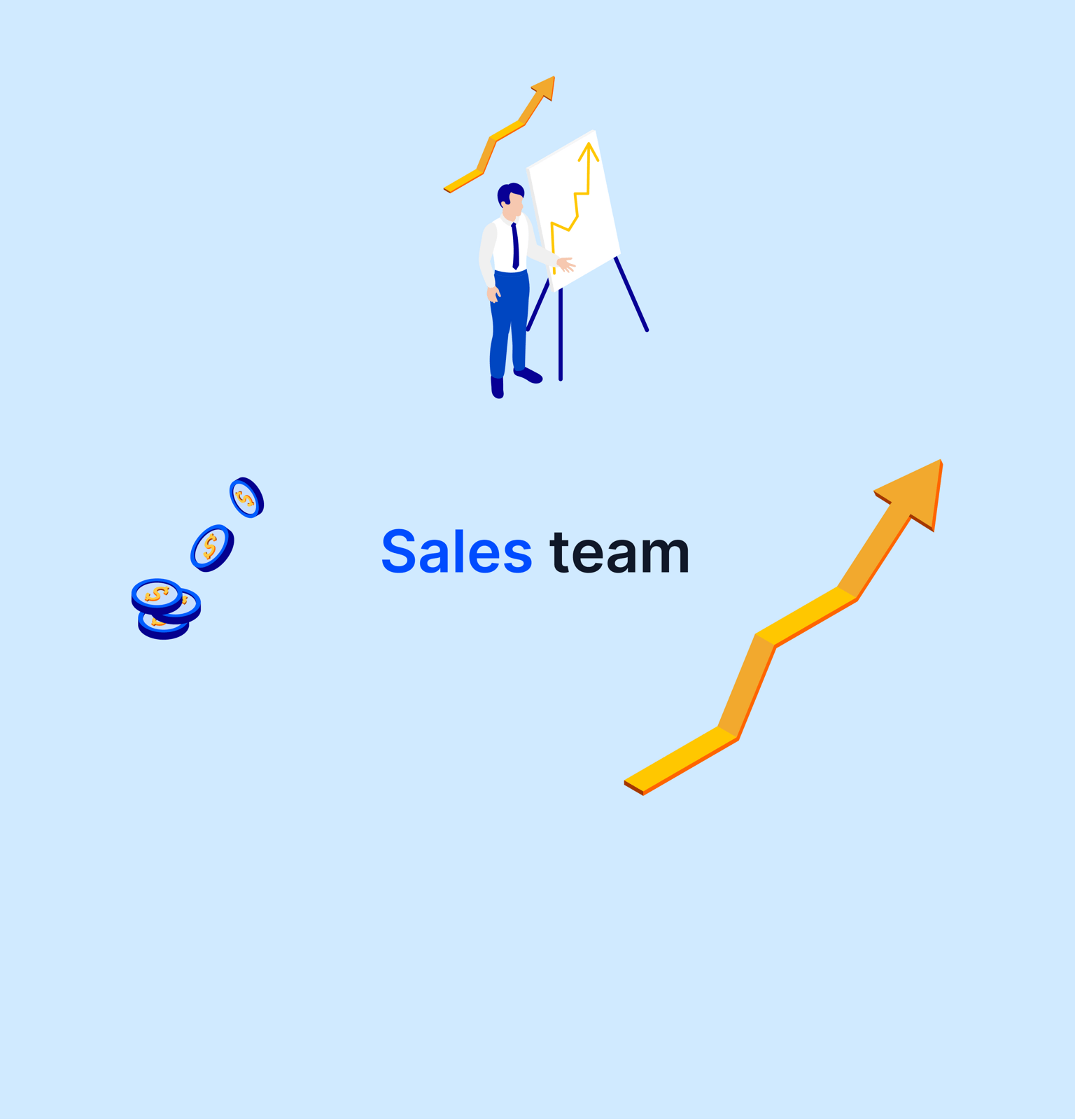 How can Sales Reps reach their goals without having to cold call ?
In most companies, Marketing and Sales teams always feel the same pain: marketing doesn't bring in enough leads, while sales don't process them quickly enough. However, sales and marketing teams must work in harmony, through recurrent communication, clear organisation, and common goals.
Meet Agathe, Head of Marketing, and Vianney, VP Sales, who enlighten us on how implementing a strict qualification process ensures the proper functioning of a Large Corporate Sales strategy.
Getting the Sales Machine on track
Results don't "just happen", especially when you want to run a Large Corporate Sales strategy. To reach goals and create a successful sales machine, you need an efficient team, as well as strong methods, including clear processes and prospecting agility.
But how can you do business without cold calling? — you might say. Well prospecting is essential, even for Sales Representatives whose role is not just to close deals. But a real Sales / Marketing alignment ensures to redesign the journey. Sales Reps at Trustpair were confused at first, but believe it or not, they can't do without it today! When you save time focusing on a main objective, you can only go forward.
Sales x Marketing: process alignment truly matters
In some companies, the Sales team spends almost 80% of their time on prospecting and process. But in the end, isn't selling mainly about science and mechanisms? Sometimes all you need to do is putting the right assets in the right place to ensure effectiveness and efficiency of actions.
Sharing common goals is a must-have, and ensuring transparency is the only way to avoid frustration. That's why both Marketing and Sales team should follow only one North Star Metric: at Trustpair, our NSM is the amount of Monthly Opened Transactions.
For Sales teams to take an advantage out of a rigorous organization, it also helps the Marketing team to increase the impact and follow-up of its actions. Especially as most marketing results are intangibles, following common goals and sharing similar KPIs incredibly helps to monitor lead generation.
Besides setting processes and structure, communication is the key. Without it, Marketing — Sales — SDR teams cannot work hand in hand. Finally, using common tools also allows you to align actions. We can mention Hubspot, for example, to communicate and be transparent about ongoing actions, or Modjo to facilitate onboarding and training.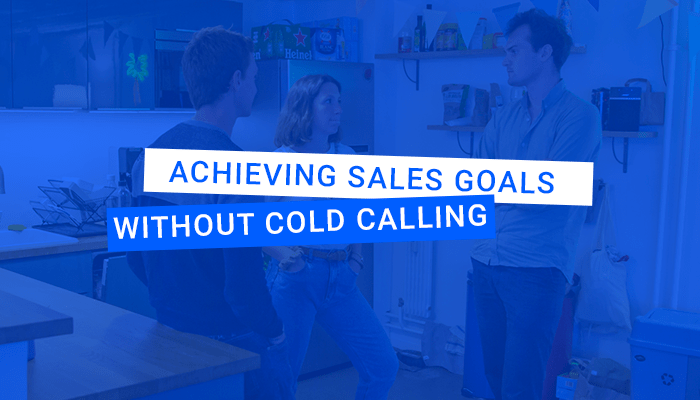 From lead to customer: a well-honed methodology
Is the sales machine up and running? Are Sales Reps & Marketing on board? Now it's time to get down to business by: handling leads, nurturing them, and creating highly qualified business opportunities !
Of course, there's nothing better than a conversion funnel tailor-made for your organisation. Ours has been set up in 2020, and has proved its worth by delegating prospecting tasks to SDR and marketing members while the Sales Reps focus on the core aspect of sales tasks.
1. Inbound & Outbound leads
There are multiple acquisition channels for generating leads: inbound, outbound, partner networks. None of them should be left out. Each lead needs to be tracked, and nurtured to identify strict qualification criterias, such as: profile, need, pain and interests. Of course, each company has its own qualification criterias depending on its Product or Market.
2. From lead to Marketing Qualified Lead (MQL)
SDR Team takes action to contact the lead and qualify its profile. Via Marketing automation,nurturing sequences and lead scoring running through Hubspot CRM, they can monorit how the lead evolves in the funnel, and determine THE right moment to get in touch with them. To reach the next stage of the funnel, leads have to match with our persona, company size scope, and have an identified need or pain.
3. From MQL to Sales Qualified Lead (SQL)
Thanks to nurturing sequences and an automated qualification process, the BANT methodology then makes an entrance to identify four additional qualification criterias: budget, authority, need and timeline.
4. Transaction opening and sales funnel
After this set of qualification run by automation and SDR team, Sales Reps retrieve the opportunities. All key contact information is available through MODJO records, Hubspot notes following strict templates, and provided qualification criterias. Now it's their turn to convert! For the success of a Large Corporate Sales strategy, MEDDIC methodology is really effective.
Satisfying both marketing and sales reps
All of those steps allow a crystal-clear organisation for sure, but not only. Good methodology avoids frustration within the sales team: we know why we are opening or losing an opportunity, and why it's moving forward in the sales cycle. Everything is transparent, accessible, and last but not least, everyone has a defined role in the process.
About that… Hyper-specialisation can be frightening — that's also what we felt at first — but specialization is also an asset. Being a Swiss Army knife is not always a strength. Do not forget that prospecting is a full-time job, it should not be reduced to a simple task to be done.
Culture is key to master the Sales Machine
Team and work culture are usually kept apart. But guess what? They shouldn't. While Marketing and Sales alignment is needed, communication, and transparency are key! By the way, beyond the Sales/Marketing sphere, signing a deal should be shared — and celebrated — with the whole team.
Cultural fit also concerns adherence to working methods: rigorous methods means working with organized and efficient team players, who approved the sales machine methodology.
Finally, it's also about people' personalities. When a strong culture is shared in the company, as it is at Trustpair, you have to hire talents who are 100% in line with the culture. For us, the right culture is about taking on initiatives, having a huge team spirit, loving to communicate, trusting other players, and of course being motivated to carry out long-term projects!
Where do you sign up to quit cold calling ?
Sales and Marketing teams are not against each other, but work hand in hand. Defining each other's role is a must-have to ensure a well-oiled sales machine. Managing the tools and applying the method ensures smooth processes and internal communication.
Lead generation is only the beginning of a long and tedious road, especially for Large Corporate Sales strategy. Setting up a marketing team to generate leads, an SDR team to ensure cold calling and a sales team to follow up on the sale processes is a good way to scale.
But even though well-functioning processes like this may seem perfect, they do need to be challenged over time. To ensure that everyone keeps their role, defining new functions and staffing up remains essential. At Trustpair, this is the conclusion we draw.
Whether you are looking for an Account Executive position to take care ofMid Market accounts, or a Key Account Manager to manage existing client portfolios to expand / upsell, you may apply ! Do you want to join the sales machine? Visit our Career Page and if you want to know more about our processes, feel free to chat with us.