Interview Guide @ Trustpair
Learn how to prepare for your meetings with us!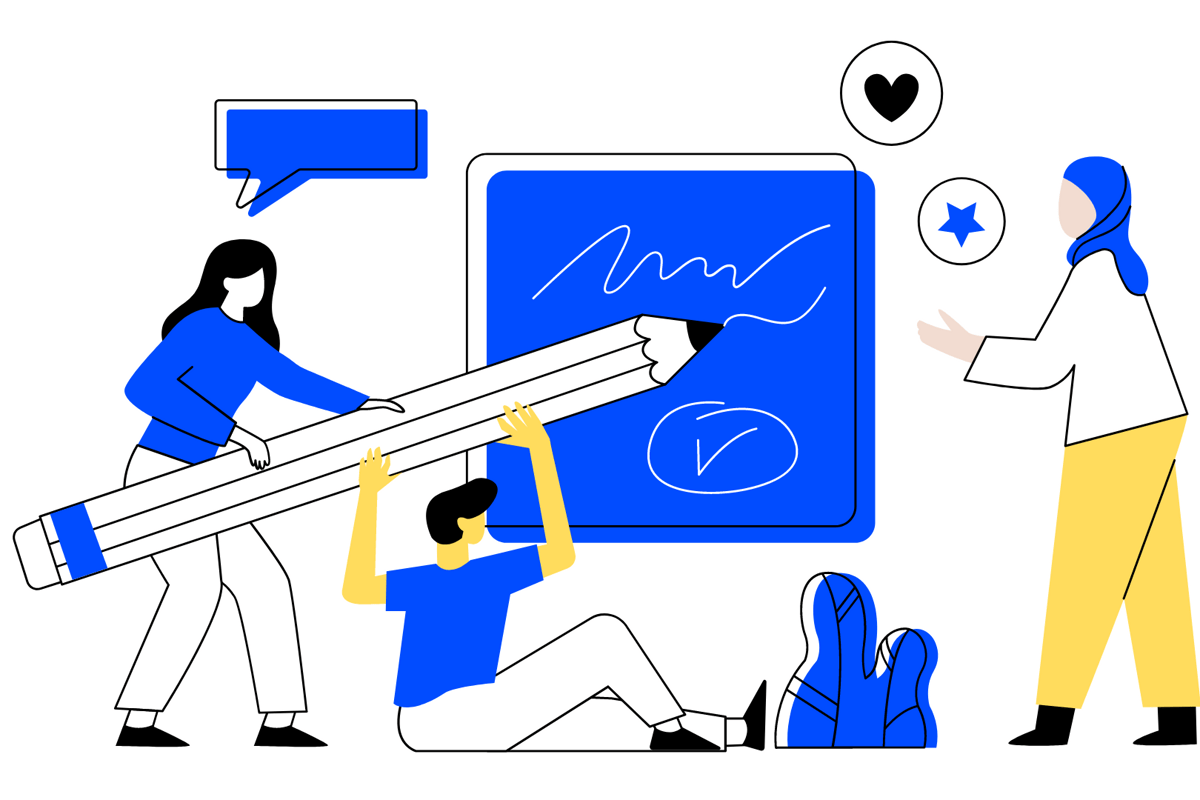 Hi dear candidate, welcome to Trustpair!
We're delighted to support you in your candidate journey through our recruitment process. Our aim is to offer you a first-class Candidate Experience!
We've prepared this interview guide to help you in understanding the goal of our recruitment process. With several steps involved, we'll explain the purpose and structure of each stage.
We'll do our best to answer any questions you may have and provide just the right amount support you need!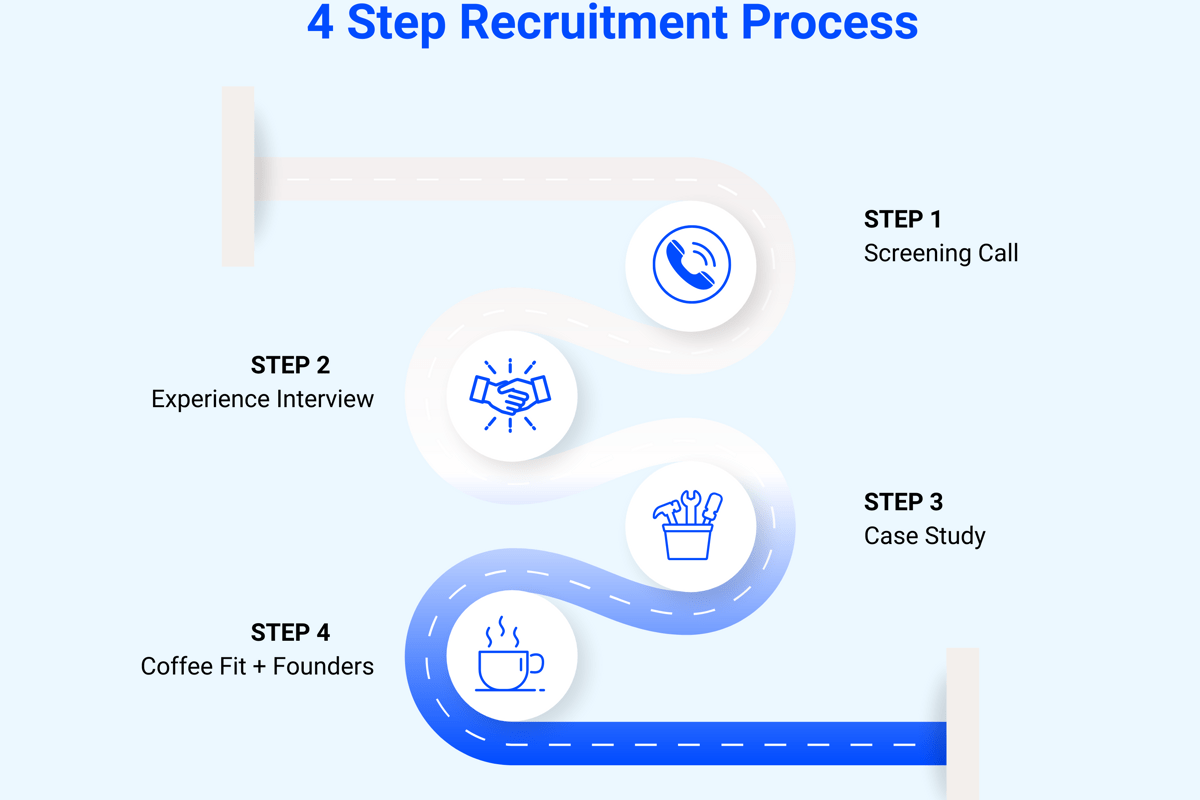 So, first things first, what does the hiring process look like at Trustpair?
Our recruitment process is quite consistent and well-organised. We hope you agree!
Each meeting consists of a different discussion and helps us to assess different aspects of you, our dear candidate.
You'll meet several people from Trustpair along the way, helping you to envisage being a part of the company and our future colleague.
We're proud to report that our average 'Time To Hire' is 27 days (this is the time it takes to move candidates through the process from Application to Offer), but if you need any extra time, we'll be more than happy to accommodate!
Let's lay out our full recruitment process, so you can prepare yourself for each interview!
Screening Call

The first call you'll complete is a 30 minute discussion with one of our Talent Acquisition team. This is usually held via video call.

The purpose of this step is for us to get to know one another better; we'll discuss your experience, give you information on Trustpair's current context and of course answer all of your questions.

This call is as much for you as it is for us; we aim to make sure your experience and motivation aligns with our requirements, but it's also important that Trustpair aligns with your requirements and interests. Assessing the mutual feeling is key here!

Experience Interview

The second stage of the process is where you'll meet your future manager.

You'll typically have a deeper discussion about your experience, past achievements and your future aspirations. This is the ideal moment to ask any technical or specific questions about the job you're interviewing for.

The Experience Interview is the moment you'll have a 1-1 chat with the person who'll manage you at Trustpair. This step is really valuable as your future leader will be the one to support you in all your amazing achievements!

Case Study

The case study is designed to assess your technical skills relating to the role you are interviewing for.

Please be assured that this is not a trap! We really do respect your personal time and appreciate the investment you make at this stage.

We have designed each case study with one goal in mind: to understand how you would approach an issue you might come across in your role at Trustpair, and see the strategic recommendations you'd provide to solve it.

Coffee Fit

Now that the technical rounds are out of the way, we want to tell you more about our values and the culture at Trustpair!

You'll have a chat with two people from teams you're most likely to work with. Getting to know your future colleagues is really important and they'll give you great insight on how our Trust'eam bring our values to life through the work they do.

Want a preview of who we are? Click on the video below!

Founders Meeting

You've made it to the last step, congrats!

By now, you've met quite a few people in our team and hopefully learned a lot of exciting things about Trustpair. There's just one last meeting to have, and that's with the very people who built the company: our Co-Founders!

To tell you more about our history, our purpose and future aspirations, there's no better person than one of our Co-Founders! Meet Baptiste, Simon or Alex to wrap up the recruitment process at Trustpair.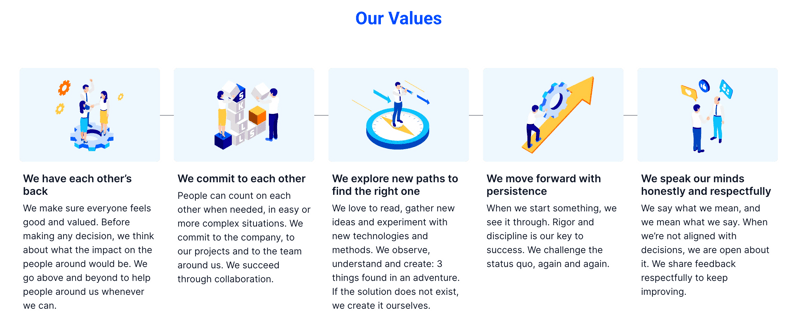 Preparation Guide - on your side
Trustpair is far from being an ordinary company. Like we said earlier, we want to offer our candidates a real, immersive experience and help them to better understand who we are and what we do.
We're no longer assessing candidates in a very 'traditional' way, which often doesn't provide a great candidate experience. Humans are at the core of what we do and one of our greatest assets, so we're not simply staffing positions, but recruiting our colleagues.
To have the best experience, we strongly recommend that you prepare for all your of interviews, so you feel relaxed and confident going into them. By this point you'll understand the purpose of each stage and the different types of discussions you'll have. Here's our advice: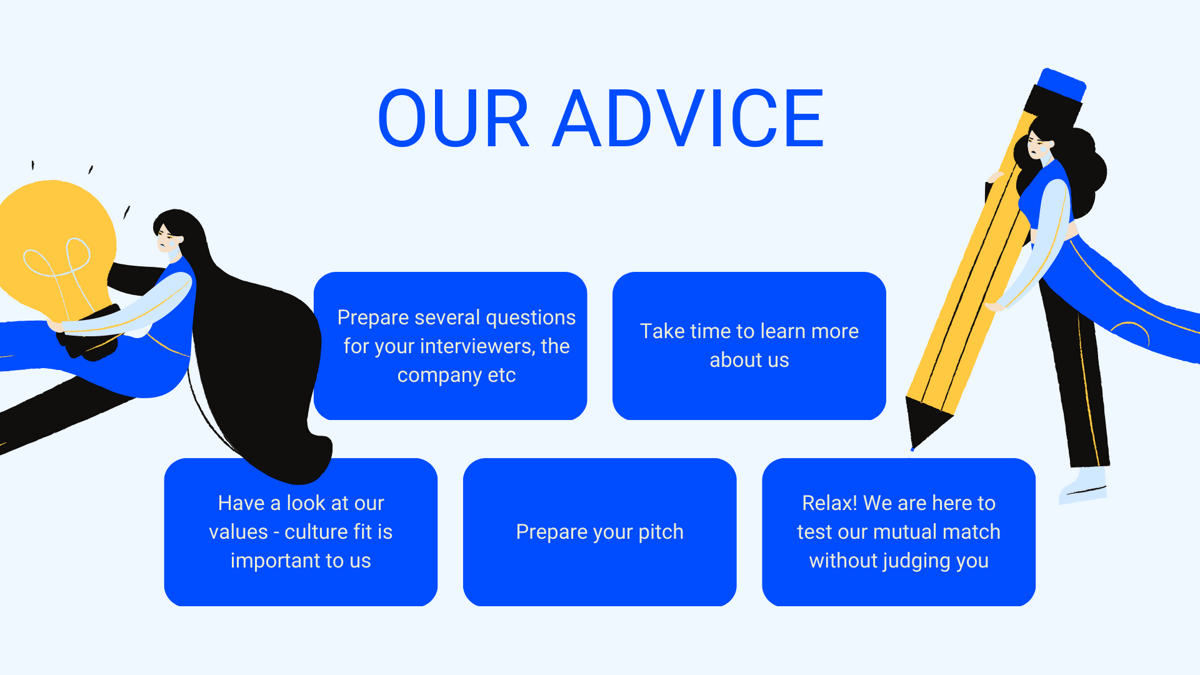 Trustpair, vendor fraud prevention platform - have a look on a quick demo video of our product!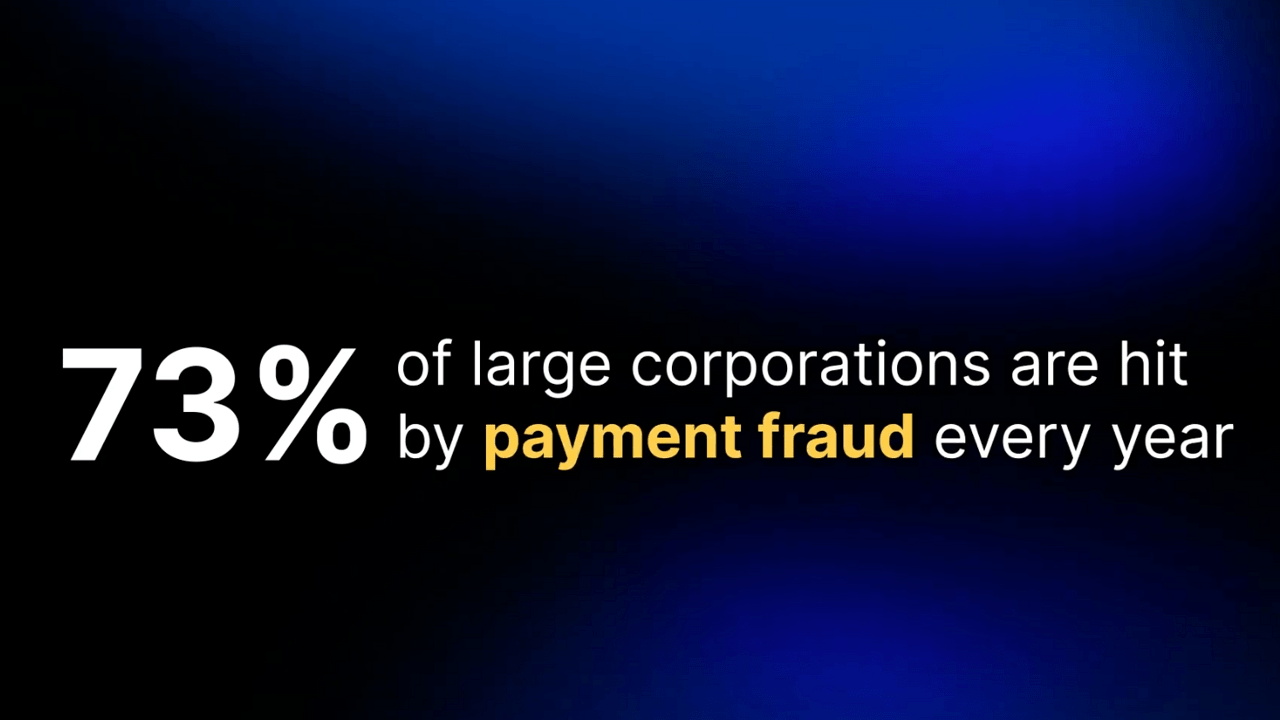 Some questions you may ask us
We usually respond within a maximum of 3 days

Absolutely! We understand everyone has commitments and are happy to accommodate!

We aim to be as efficient as possible through the process, so we aim to give you feedback no later than 2 days after each stage

Our people, of course! 😁
According to your geographical location and the type of your contract, there are different perks.
You'll find more details about that here.


We'll share an interactive organizational chart with you, which was prepared especially for our candidates!

Each of our job offers state the remote policy, just look at the job description of the role you're interviewing for.

Overall, we're quite flexible when it comes to working hours, it's just a matter of discussion with your team, manager and other stakeholders. We value work-life balance highly, so it's important for us that our employees are fulfilled.

We're so glad you asked! Learn more about how it began, right here.
We're keen to gather your feedback after this experience! As a part of our continuous improvement strategy, we'd love to collect your insights and send you a survey that will help us in taking care of our candidates. Thanks in advance for your help!
TALK SOON! 👋