Sales
·
Paris | Headquarters
·
Hybrid Remote
Enterprise Account Executive M/F/Mx
We usually respond within three days
Trustpair is reinventing B2B payment security. We are building the leading anti-fraud solution for large corporations to help them avoid $20 billion fraud every year. With Trustpair, finance teams work with accurate data to avoid the risk of fraud and proceed to payments with peace of mind.
Trustpair at a glance:
200+ companies preventing B2B payment fraud with Trustpair (Airliquide, Generali, Kering);
A financial technology acclaimed by major banking actors (Société Générale, Natixis, CACIB);
Enterprise-ready platform connected to market-leading financial softwares (SAP, Kyriba and more);
€25M raised in Series B to become #1 SaaS platform for third-party risk management;
A team of 100+ people, based in Europe and NYC
To support this rapid expansion, Trustpair is looking for an Account Executive. As a member of our Sales team, you will work closely with Louise, Anaëlle, Pierre and Arnaud.
You will have the unique opportunity to develop a new market in France and empower large corporates fight against transfer fraud.
What you will do:
Manage the entire sales process from the contact point to the signature of the contract, coordinating technical, legal and financial aspects;
Together with the Head of AE, define a sales strategy to meet quarterly objectives, closely collaborating with the BDR and Marketing Teams;
Creating and delivering effective sales presentations and pitches;
Understand and articulate the business value and underlying technical requirements with the help of the Pre-sales Team;
Build relationships with C-Levels and key stakeholders at the right levels of the customer's organisation (particularly within the CFO Office, Treasury, Procurement and Accounting teams);
Contribute to developing Trustpair's network and public visibility to expand its reach in the marketplace;
Handle customer objections, highlight Trustpair's value proposition, lead negotiations;
Exceed stated sales quota by winning and closing enterprise contracts


Why join Trustpair - list of our perks here!
What Trustpair is looking for in a candidate:

You are autonomous and flexible, enjoy learning as much as doing, and know how to communicate your ideas. We are looking for talents with the following qualifications:
You have at least 5 years of experience in selling SaaS BtoB, including minimum 3 years as Account Executive in Enterprise Sales;
You have a proven track record selling into large corporates and closing complex deals;
You're familiar with sales methodologies (such as MEDDIC, …);
You have already faced an exposure to B2B software sales, preferably in the SaaS space;
You're completely at ease with CRM tools (we are using Hubspot);
You possess excellent language skills both in French and English.
We are also looking for the following attributes:
Excellent communication skills. Ability to compellingly articulate Trustpair's product offering to audiences with various backgrounds (technical & business) and seniority;
Ability to understand potential customer requirements and how Trustpair's solutions can address them;
Tenacity, able to evolve in a challenging environment and to take a step back when necessary;
Demonstrated sales and negotiation skills and a love of getting things done, no matter the circumstances;
Experience building and managing relationships, and collaborating with internal partners and external counterparts;
Open to feedback and to learning


Recruitment Process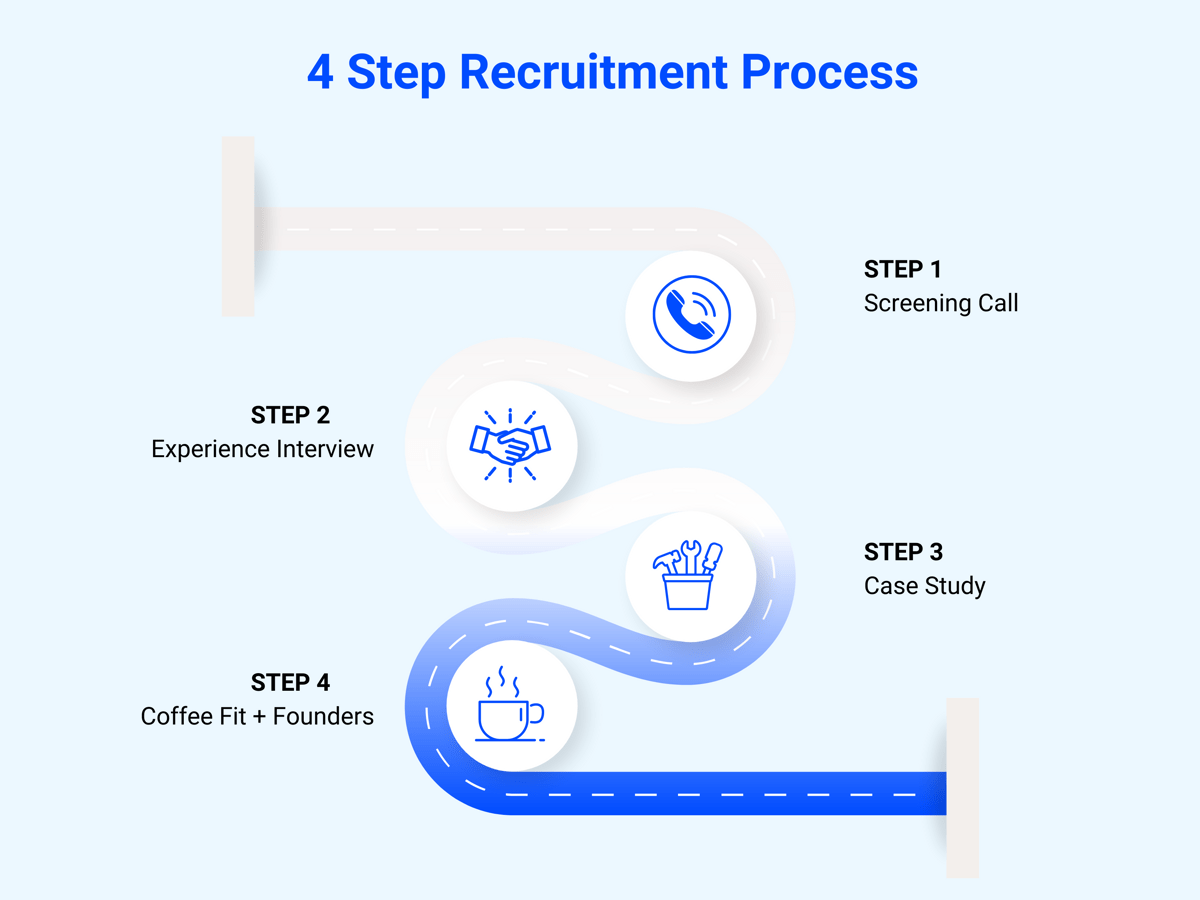 Call with Maja, Lead Talent Partner (30 min);
Call with VP Sales Vianney  (1h);
Live Case Study at the office, 1 hour of preparation and 1 hour of presentation with Vianney.
Coffee fit with two members of Trustpair and a Trustpair Founder (1h30 in total)
Equal Opportunity Statement
Trustpair's policy is to provide equal employment opportunity in all of our employment practices without regard to race, color, religion, sex, national origin, ancestry, marital status, protected veteran status, age, individuals with disabilities, sexual orientation or gender identity or expression or any other legally protected category.
Applicants for all positions in Trustpair must be legally authorized to work in the country which they are applying for or be a citizen from Schengen / EU zone. The verification of employment eligibility will be required as a condition of hire.
Department

Locations

Remote status

Hybrid Remote
Workplace & culture
The Trust'eam is composed of brilliant, ambitious, curious, but also kind and genuine people. Each person has a story to tell, different background, but they're here for the same purpose: make Trustpair shine and become the global leader in third party risk management!

Communication, trust and feedback culture are anchored in the company's DNA.
Good to know
International development with a strong focus on the USA

Excellent business prospects: strong product, strong market fit, no client churn

Very sane work environment, opportunity to take a lot of initiatives

Excellent work-life balance

We're not looking only for delivery: team members have a strong autonomy in their work organisation

Bright and shiny offices in front of the Canal Saint Martin

Ambitious & exciting work environment; opportunity to work on many initiatives


We don't only focus on delivery: team members have strong autonomy in their work
Sales
·
Paris | Headquarters
·
Hybrid Remote
Enterprise Account Executive M/F/Mx
Loading application form