People Team
Meet the team that takes care of the entire employee experience with a strong focus on well-being and self-development.
About the Team

Trustpair is growing fast.
The People Team is on the look-out for the best talents across the globe. We have an ambitious recruitment plan over the next two years, to support our international growth and product development.
The People Team also contributes to nurturing Trustpair's culture of ownership, excellence and exploration.

The People Team is in charge of all HR topics worldwide: talent acquisition, talent development, performance management, compensations and benefits, office and happiness management, and HR operations.
OUR PURPOSE
CARE




At Trustpair, we are lucky to work with diverse and brilliant people who bring their ambition and engagement, and succesfully work together in a friendly atmosphere.
The People team's purpose is not to staff our open positions but to recruit our colleagues, onboard them and help them grow as professionnals. We care about building a thriving talented team.

Join us if you care too.

FLEXIBILITY

We operate in a scale-up company, in a very exciting international growth face. That means flexibility and adaptability are key. The way the People team works reflects it.

All team-members are very autonomous and proactive.


We are remote-friendly but we like to share regular face-to-face team-building times.


Join us if you like to work that way.

TEAM WORK




Within the People Team.
We work closely with each other, constantly sharing best practices, advice and feedback. Our objective is to offer a seamless employee experience by ensuring consistency across all HR topics. We have the full ownership of our processes.

With the other teams at Trustpair.
We build proper partnerships with all teams and managers. Building Trustpair's talent is a collective endeavour that we are proud to orchestrate.

By joining the People team, you will play a key part in that adventure.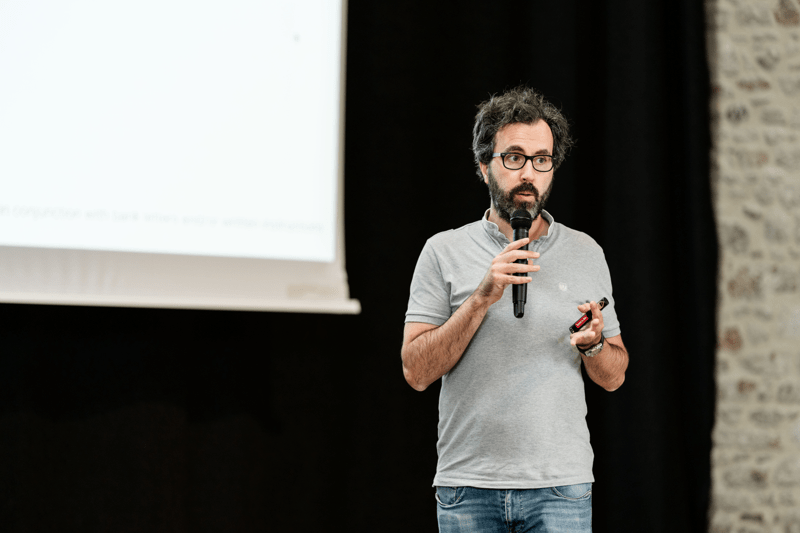 REVIEWING YOUR RESUME
We carefully review your resume and professional background. We get back to you as soon as possible.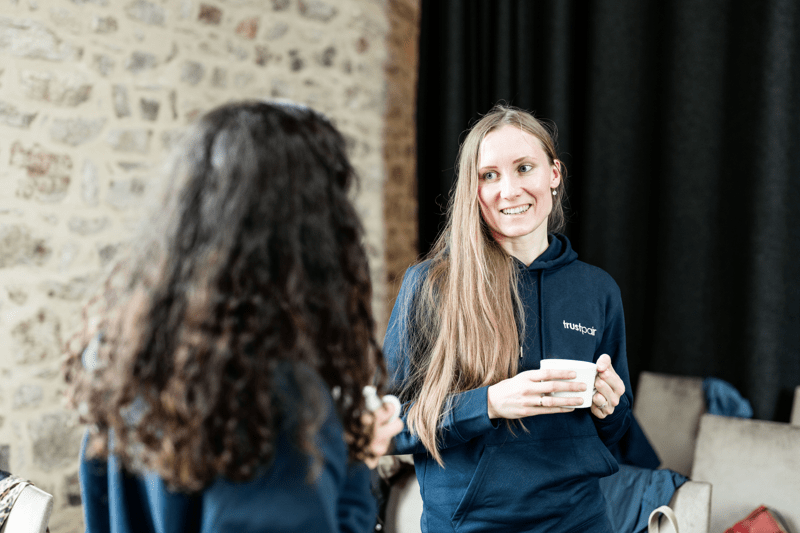 SCREENING CALL
We take 30 minutes to have a quick catchup with you and learn about you, your career aspirations and also answer all the questions you may have about Trustpair and our team.
EXPERIENCE INTERVIEW
The VP People engages into a deep conversation with you about your past experiences, what you learned and what you think you can bring to Trustpair. The VP People will also share with you the challenges of role, the expectations and answer all further questions you may have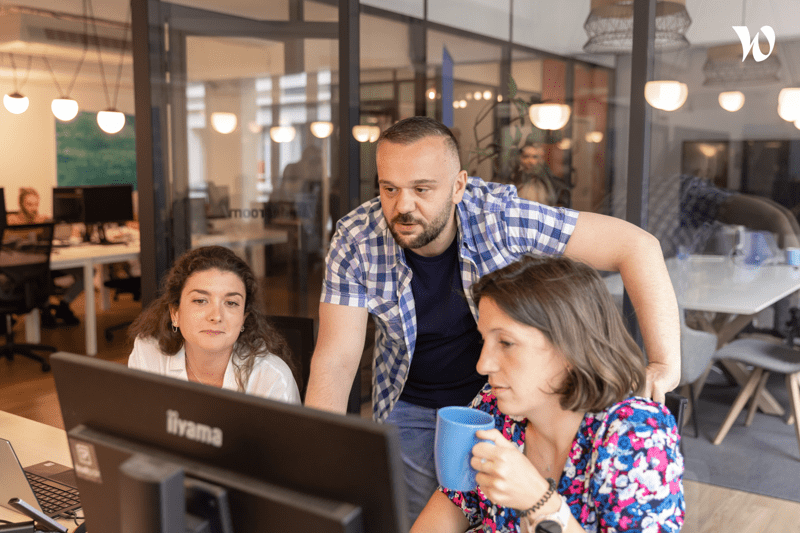 CASE STUDY
We assess your hard skills. There's no good or bad answers, we simply want to learn more about the way you think and what can you teach us.
CULTURE FIT
It is an informal meeting with people at Trustpair with whom you will work closely in your future role. You will learn more about Trustpair's purpose and culture, collective habits and ways of doing business. It is the perfect moment to assess if there is a match with your own values.
FOUNDERS INTERVIEW
You meet with one of our founders to talk about Trustpair's strategy, ambition and perspectives. This helps you assess if you can picture yourself with the company on the long run!