CSM
·
Paris | Headquarters
·
Hybrid Remote
Customer Care Engineer - Technical Support M / F
We usually respond within three days
Trustpair is reinventing B2B payment security. We are building the leading anti-fraud solution for large corporations to help them avoid $20 billion in fraud every year. With Trustpair, finance teams work with accurate data to avoid the risk of fraud and proceed to payments with peace of mind.
Trustpair at a glance:
Preventing B2B payment fraud for 200+ companies including Airliquide, Generali, Kering Group etc;
A financial technology acclaimed by major banking institutions (Société Générale, Natixis, CACIB); 
Enterprise-ready platform connected to market-leading financial softwares (SAP, Kyriba and more); 
€25M raised in Series B to become the #1 SaaS platform for third-party risk management worldwide;
A team of 100+ people, based in Europe and NYC
As Trustpair's customer base continues to rapidly grow, Trustpair is looking for a skilled Customer Care Engineer to provide best in class support to our clients. As a member of our Customer Care & Success team, you will work closely with our Customer Success Managers and will report to Guillaume, Head of Customer Care & Success.
We need a high energy, curious and super organised Customer Care Engineer who will learn the ins and outs of Trustpair's product by heart. Driven by customer satisfaction, you excel at analyzing technical problems (or are keen to develop in this field) and are looking for a challenge to build an Enterprise standard Customer Care approach!
 


Your role:
This role is pivotal in ensuring our customers' satisfaction as well as creating a strong link internally between our customer-facing and technical engineering teams. As well as managing daily operations, you will play a key part in scaling our customer care approach, building Trustpair's product knowledge management and helping to shape the future of Trustpair's product through customer feedback.
The role is composed as follows:
Operations (60%)
You will learn Trustpair's product by heart, and will be the point of escalation for complex functional queries requiring expert knowledge;
You will be the point of contact for any technical issues (bugs) faced by our customers. You will liaise with customers to understand the need, analyze the root cause, provide workarounds and escalate any bugs requiring technical intervention to our Level 3 Support via Jira;
You will ensure that our customer engagements and Service Level Agreements (SLAs) are reached by providing timely responses and monitoring / following up on customers' tickets with other teams;
You will play a key role in optimizing inter-team communication, by becoming a pivot between technical and non technical teams.
Continuous Improvement (40%)
You will contribute to building Trustpair's knowledge management by working on internal product documentation used by wider teams;
You will provide critical feedback to help shape the future of Trustpair's product by analyzing and escalating product insights from our customers;
You will help scale our customer care approach by maintaining Trustpair's self-care materials (tutorials, help centre) and creating templates for frequently asked questions.
 

Why join Trustpair? A list of our perks here!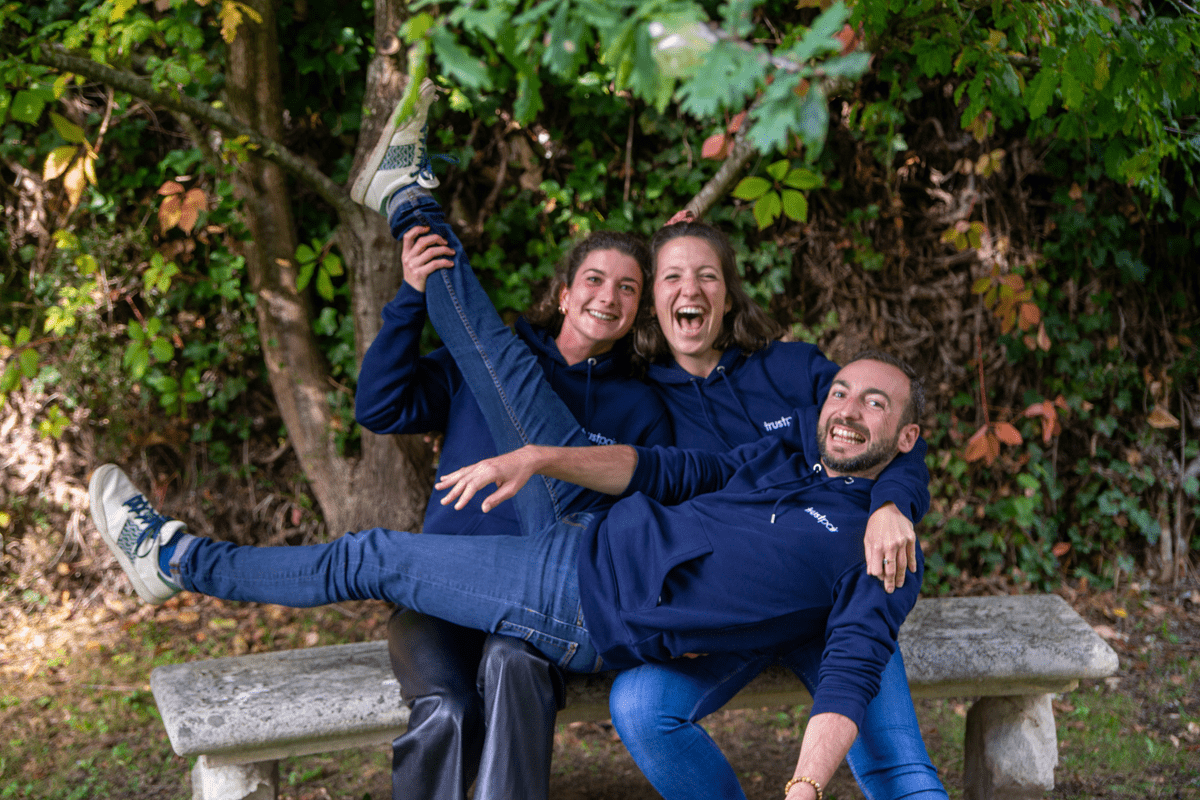 MUST HAVE

You have relevant experience (at least 3 years) in a Technical Customer Support role;
You have strong interpersonal skills, you are empathetic and you know how to talk to Enterprise customers;
You have an analytical mindset and are driven by problem resolution;
You are a great communicator and you possess excellent written skills in English & French;
You know how to work under pressure: you're organised and able to prioritise your workload to ensure deadlines are met;
You are comfortable with new technologies and have knowledge of scripting languages (Python, Bash); knowledge of SQL and API REST is a real bonus;
You are familiar with customer ticketing tools (our current stack: Intercom + Jira).
If you don't tick all the boxes, don't let that stop you applying (no impostor syndrome!) We are especially keen to meet people with the right mindset and a curiosity to learn.
Recruitment Process
Call with Claire, our Talent Partner (30min);
Call with Guillaume, Head of CS (1h);
Case Study, should take around 2 hours of work on a 1 week timeframe, and Test Restitution with Roland, Engineering Manager;

Coffee Fit with two members of Trustpair.
Equal Opportunity Statement
Trustpair's policy is to provide equal employment opportunity in all of our employment practices without regard to race, color, religion, sex, national origin, ancestry, marital status, protected veteran status, age, individuals with disabilities, sexual orientation or gender identity or expression or any other legally protected category.
Applicants for all positions in Trustpair must be legally authorized to work in the country which they are applying for or be a citizen from Schengen / EU zone. The verification of employment eligibility will be required as a condition of hire.
Department

Locations

Remote status

Hybrid Remote
Workplace & culture
The Trust'eam is composed of brilliant, ambitious, curious, but also kind and genuine people. Each person has a story to tell, different background, but they're here for the same purpose: make Trustpair shine and become the global leader in third party risk management!

Communication, trust and feedback culture are anchored in the company's DNA.
Good to know
International development with a strong focus on the USA ;

Excellent business prospects: strong product, strong market fit, no client churn ;

Very sane work environment, opportunity to take a lot of initiatives ;

Excellent work-life balance ;

We're not looking only for delivery: team members have a strong autonomy in their work organisation ;

Bright and shiny offices in front of the Canal Saint Martin ;
CSM
·
Paris | Headquarters
·
Hybrid Remote
Customer Care Engineer - Technical Support M / F
Loading application form