CSM
·
Paris | Headquarters
·
Hybrid Remote
Customer Success Manager - Project Manager M / F
We usually respond within three days
Trustpair is reinventing B2B payment security. We are building the leading anti-fraud solution for large corporations to help them avoid $20 billion fraud every year. With Trustpair, finance teams work with accurate data to avoid the risk of fraud and proceed to payments with peace of mind.
Trustpair at a glance:
200+ companies preventing B2B payment fraud with Trustpair (Airliquide, Generali, Kering);
A financial technology acclaimed by major banking actors (Société Générale, Natixis, CACIB);
Enterprise-ready platform connected to market-leading financial softwares (SAP, Kyriba and more);
€25M raised in Series B to become #1 SaaS platform for third-party risk management;
A team of 100+ people, based in Europe and NYC
In a context of strong growth, we are looking for talented profiles to join our Customer Success team (6 CSM today) to support new clients, deploy our solution and drive engagement with our product.
You will work with a variety of clients and users - from Accounting Managers, to IT, to CFOs - in both domestic and international companies.
You will report to Guillaume, Head of Customer Success who will help you and support you in developing skills in the position.


Your role :
Onboarding clients: Trustpair accompanies each of our clients with a personalised approach to implementing our solution (web platform, API…). You will coordinate the implementation of Trustpair with the support of our Solution Consultants and technical experts and will help users get setup through trainings and sharing best practices.
Product adoption & support: You will advise our clients on how to optimise product usage, providing solutions to different use cases and escalating feedback to our Product team. You will help scale our approach by contributing to the creation & maintenance of self-help guides and our online help center.
Customer satisfaction: Driven by customer satisfaction, you will listen to our customer's needs, monitor key metrics on your accounts and initiate and follow up on action plans to improve customer satisfaction. You will identify and engage client ambassadors in your portfolio.


What makes this job an amazing opportunity:
Make an impact working on finance transformation projects in large, well known companies;
Engage with multiple teams within Trustpair and multiple departments, personas and users across our clients;
Work in a flexible, remote-friendly environment and culture that will boost your career skills (autonomy, leadership and ownership)
Why join Trustpair - list of our perks here!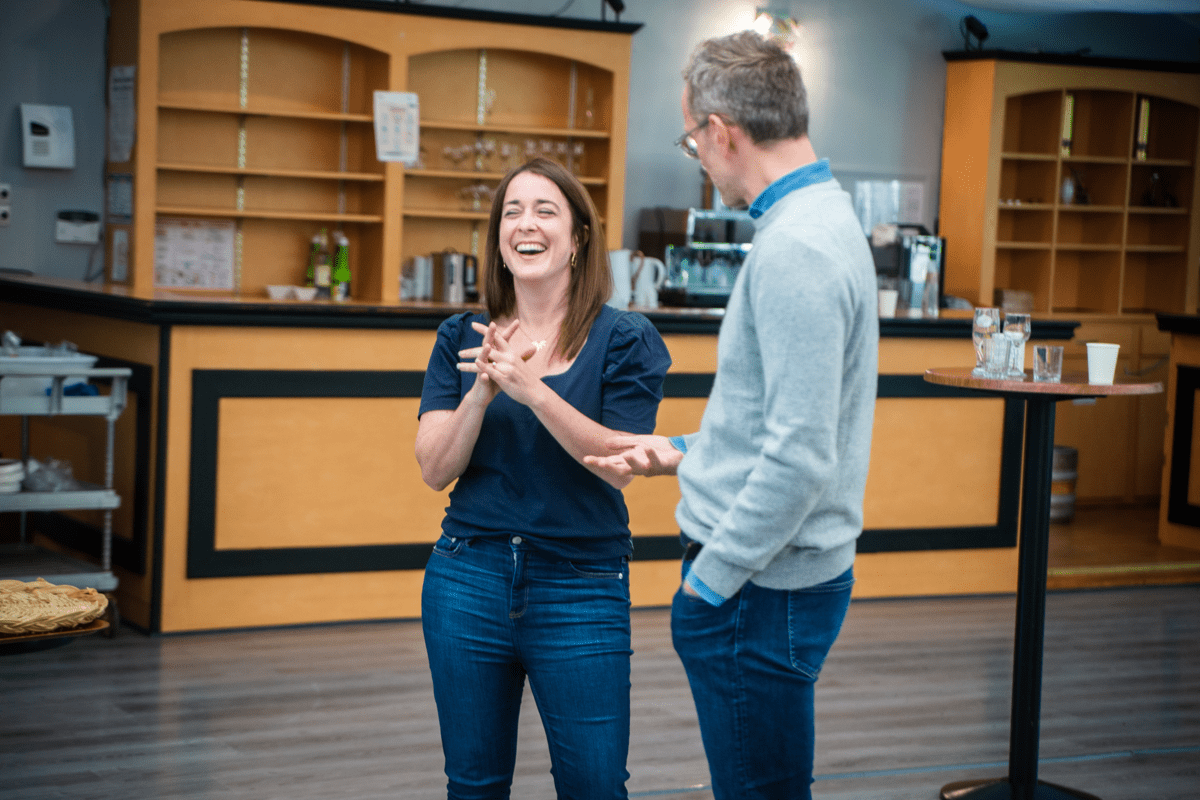 MUST HAVE
At least 2 years of experience in Customer Success, Account Management or Consulting;
Strong ability to manage several projects at the same time, while respecting deadlines;
Excellent interpersonal skills with a very good sense of empathy;
Needs and customer satisfaction oriented;
Methodical and rigorous, results driven;
Team player - well organized, listening to other people on the team


NICE TO HAVE
Experience in project management is a real plus;
Good understanding of the world of finance / banking;
Experience in a FinTech, SaaS or Consulting Firm environment
Recruitment Process
Call with Aicha, our Talent Partner (30min);
Call with Guillaume, Head of CS (1h);
Case Study, should take around 2 hours of work on a 1 week timeframe, and Test restitution;
Coffee fit with two members of Trustpair and a Trustpair Founder (1h30 in total)
Equal Opportunity Statement
Trustpair's policy is to provide equal employment opportunity in all of our employment practices without regard to race, color, religion, sex, national origin, ancestry, marital status, protected veteran status, age, individuals with disabilities, sexual orientation or gender identity or expression or any other legally protected category.
Applicants for all positions in Trustpair must be legally authorized to work in the country which they are applying for or be a citizen from Schengen / EU zone. The verification of employment eligibility will be required as a condition of hire.
Department

Locations

Remote status

Hybrid Remote
Workplace & culture
The Trust'eam is composed of brilliant, ambitious, curious, but also kind and genuine people. Each person has a story to tell, different background, but they're here for the same purpose: make Trustpair shine and become the global leader in third party risk management!

Communication, trust and feedback culture are anchored in the company's DNA.
Good to know
International development with a strong focus on the USA

Excellent business prospects: strong product, strong market fit, no client churn

Very sane work environment, opportunity to take a lot of initiatives

Excellent work-life balance

We're not looking only for delivery: team members have a strong autonomy in their work organisation

Bright and shiny offices in front of the Canal Saint Martin

Ambitious & exciting work environment; opportunity to work on many initiatives


We don't only focus on delivery: team members have strong autonomy in their work
CSM
·
Paris | Headquarters
·
Hybrid Remote
Customer Success Manager - Project Manager M / F
Loading application form